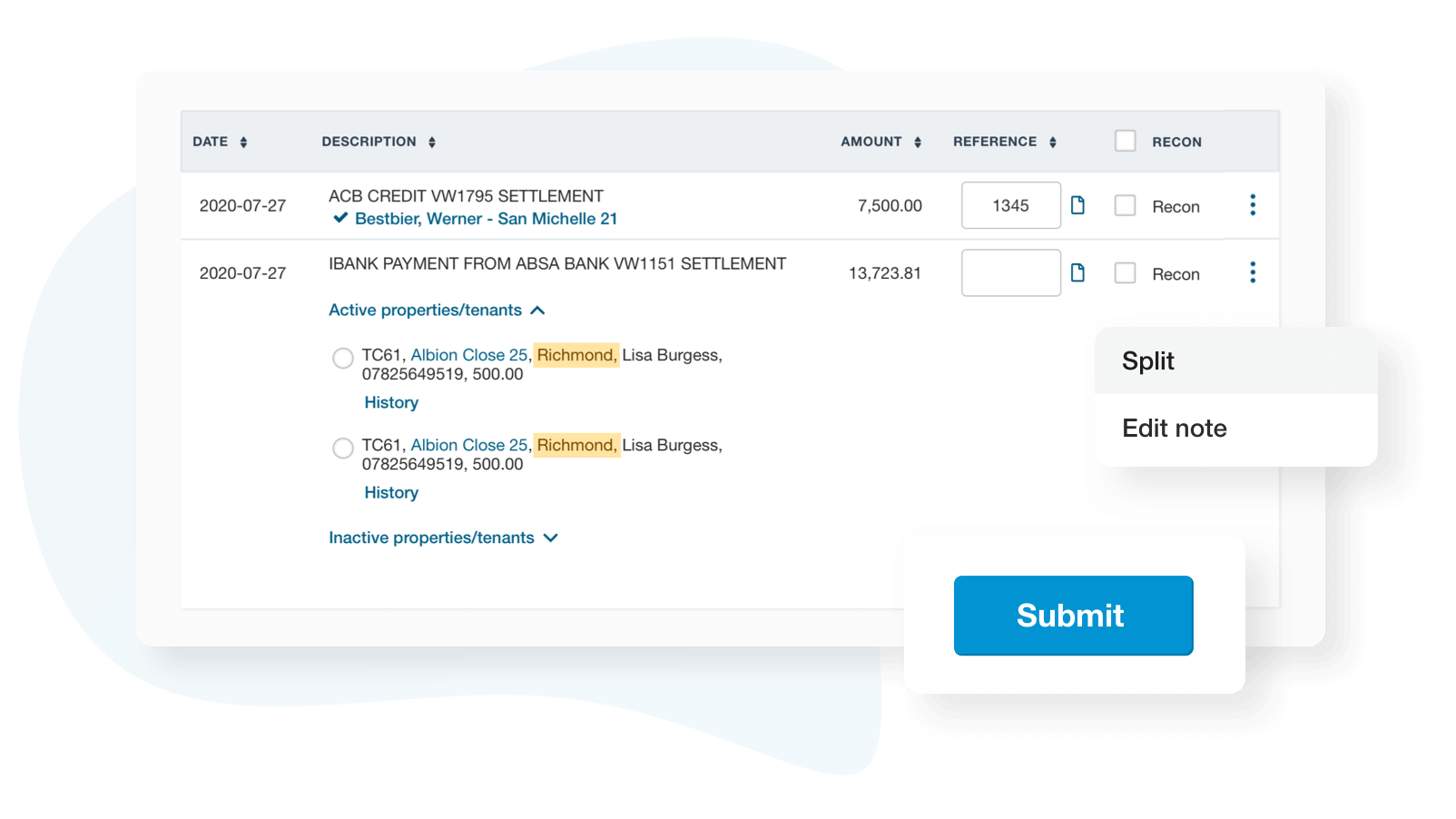 Still checking bank statements to see who paid?
Our system does it for you – without being asked. Automatically identify who has paid without the need to look elsewhere.
Explore bank integration
Intelligent matching of payments, regardless of payment method
PayProp automatically matches payments to tenants, even if they pay by cash one month and bank transfer the next.

Steven Woodley
Securelets
"The reconciliation aspect of our business is far more efficient. It's enabled us to reduce that process from three people to one, which has reduced human error."
Link payments to the right properties – automatically.
Get PayProp