Who we are
PayProp is an automated payment and reconciliation platform specific to the lettings industry that is both easier to use and more powerful than solutions offered by banks and traditional software vendors.
500,000 tenancies
£2.3 billion processed
Bank-grade security
Since 2004
History
PayProp was launched in 2004. Since then it has grown quickly to become a leading processor of rental payments for the property management industry, and today serves a large and diverse customer base of letting agents. Our platform sets the standard for speed and accuracy of payments as well as cost and payment status transparency, offering our customers complete transactional control and regulatory compliance.
PayProp is part of the Humanstate Group, an international private technology services group with subsidiaries in the United Kingdom, United States, Canada, Switzerland and South Africa.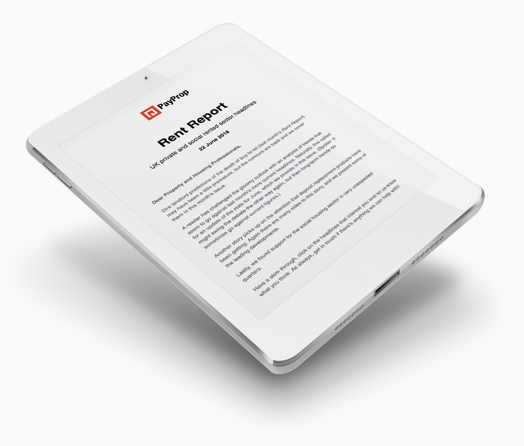 Get the Rent Report
Sign up for the month's most important UK private and social rented sector headlines, curated by us.
United Kingdom
44 London Road, Sevenoaks
Kent, TN13 1AS
+44 (0)20 3740 7614
United States
251 Little Falls Dr, Wilmington
New Castle, 19808, Delaware
+1 786-347-7187
Canada
Suite 1600, 1 First Canadian Place
100 King Street West, Toronto
ON M5X 1G5
+1 877-639-4582
Switzerland
85 Avenue Centrale
Villars-sur-Ollon, 1884
+41 (0) 24 495 2813
South Africa
Waenhuis, 38 Dorp Street
Stellenbosch, 7600
+27 (0)87 820 7368
Philanthropy
We actively support the work of the GivenGain Foundation to remind us of our company's founding philosophy, that "it is more blessed to give than to receive".
GivenGain
GivenGain, a co-subsidiary in the Humanstate group, works from offices in Switzerland, the United Kingdom and South Africa. All donations made on the GivenGain platform are managed by the GivenGain Foundation, making GivenGain unique in the payments industry as a service by a non-profit for non-profits.
GivenGain is the leader in global fundraising activism. It is known primarily for three things:
Allowing fundraisers to do extraordinary things in support of their efforts for their favourite causes.
Giving event organisers the ability to make their events more meaningful by enabling participant fundraising.
Providing charities with the tools to build sustainable funding models, cement relationships and win support for the ideas they believe in.
It's about altruism, equal dignity, and freedom of action - our understanding of what real philanthropy should be about.
Get involved