What can PayProp do for you?
PayProp is a leading payment and reconciliation platform for the residential lettings industry that automates the rental payment admin holding you back.
Real time rental management
PayProp automates incoming and outgoing transactions in real time.
Real time bank integration
PayProp client accounts are bank accounts with 100% live and accurate totals.
Real time reconciliation & payments
Never forget to send an invoice, receipt, reminder or statement again.
Real time communication
Automate your invoices, receipts, statements, reminders... everything!
Real time security
Become the trusted custodians of your clients' funds. Rest easy knowing our platform is safe and secure.
Volume-based pricing
A monthly fee based on the size of your portfolio.
ESTAS award winners 2018-2023
At PayProp, we put our clients first. That's why they voted us Supplier of the Year - Payment Services six years in a row and rated us Silver in the overall Supplier of the Year category in 2021!
PayProp businesses grow 21%* year on year
*Percentage based on average growth increase of PayProp UK clients October 2021-2022.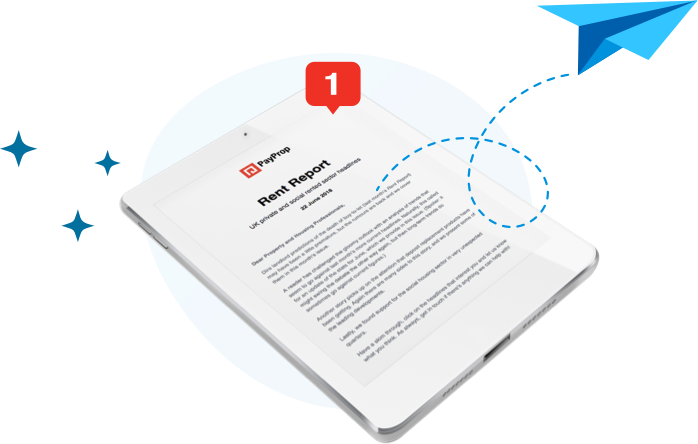 Get the edge on your competition.
Sign up for the month's most important UK private rented sector headlines, curated by us.
Get the Rent Report
Get your free PayProp demo
Let us show you how to get more out of work, more out of life!
Book now