On the fly reconciliation
As simple as 1-2-3: PayProp helps you streamline your reconciliation process by matching payments with invoices and provides you with real-time information on what's happening in your account.

Save Time
Stay informed about who has paid and who has been paid - PayProp's technology does all the work.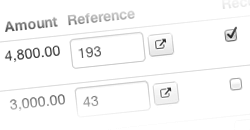 Reconcile
All your transactions take place in a secure, daily reconciled, trust environment.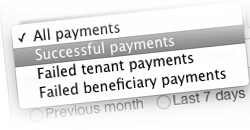 Reduce Risk
Reduce your risk exposure by immediately identifying and locating unusual transactions.