Banking for the 21st century
No more downloading of bank statements or manual payment entries.
Discover automated reconciliation
Account for every penny
Fully-reconciled client accounts, at all times. Payment data is taken directly from the bank.
Find out about our complete portfolio overview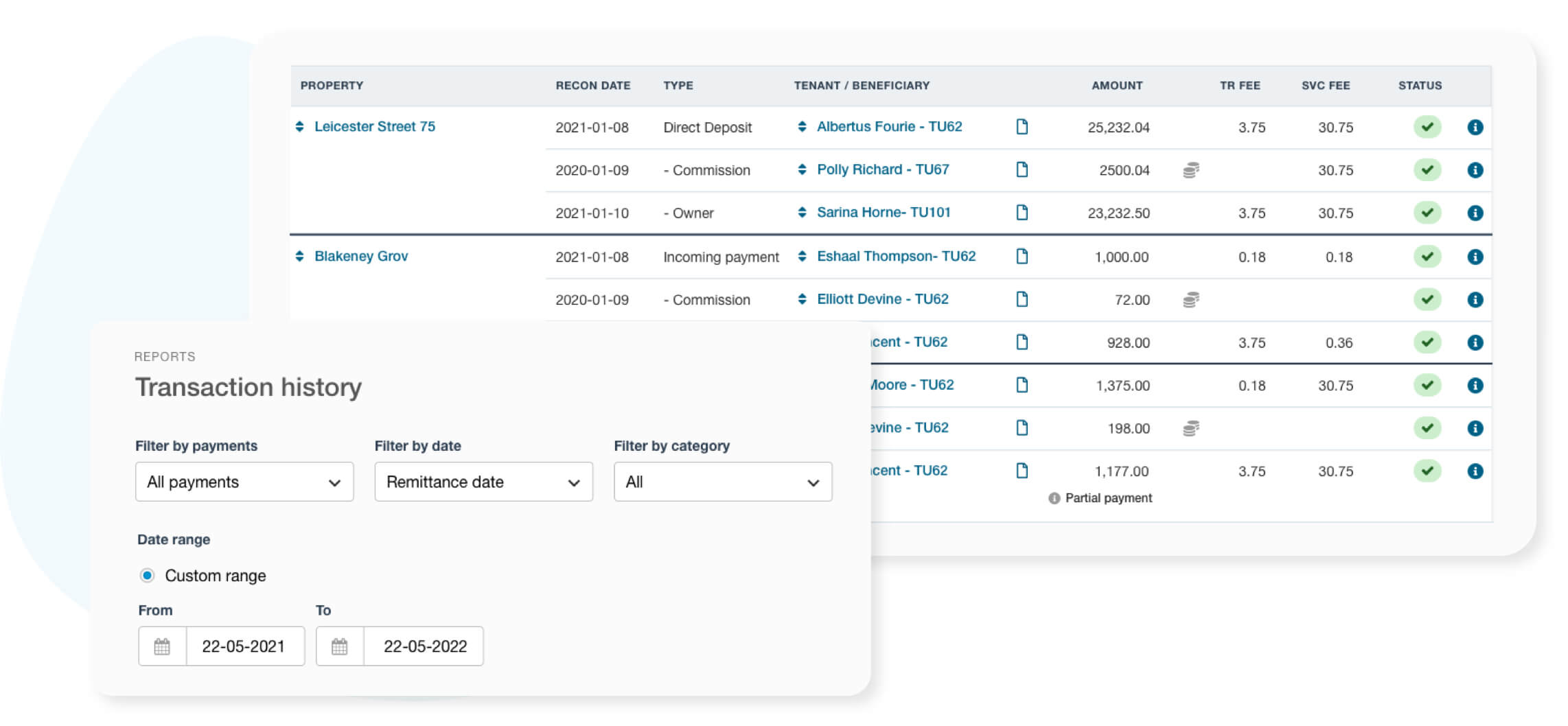 Up to date
See the latest payment data without logging in to your online banking. PayProp is updated regularly with new tenant payments.
Bank-grade security
We take your security seriously. All your data is encrypted and backed up in multiple different locations.
Audit trails
Track who has actioned what from the moment a user logs in. We keep a detailed and date-stamped audit log of every action on PayProp.
Security at PayProp

Elaine Clappison
Lime Property
"Landlords are getting paid on the day the rent hits our account and there's no delay. There's no waiting for anyone to hit a button or log in to a banking system."
Get the client money account you deserve.
Join us