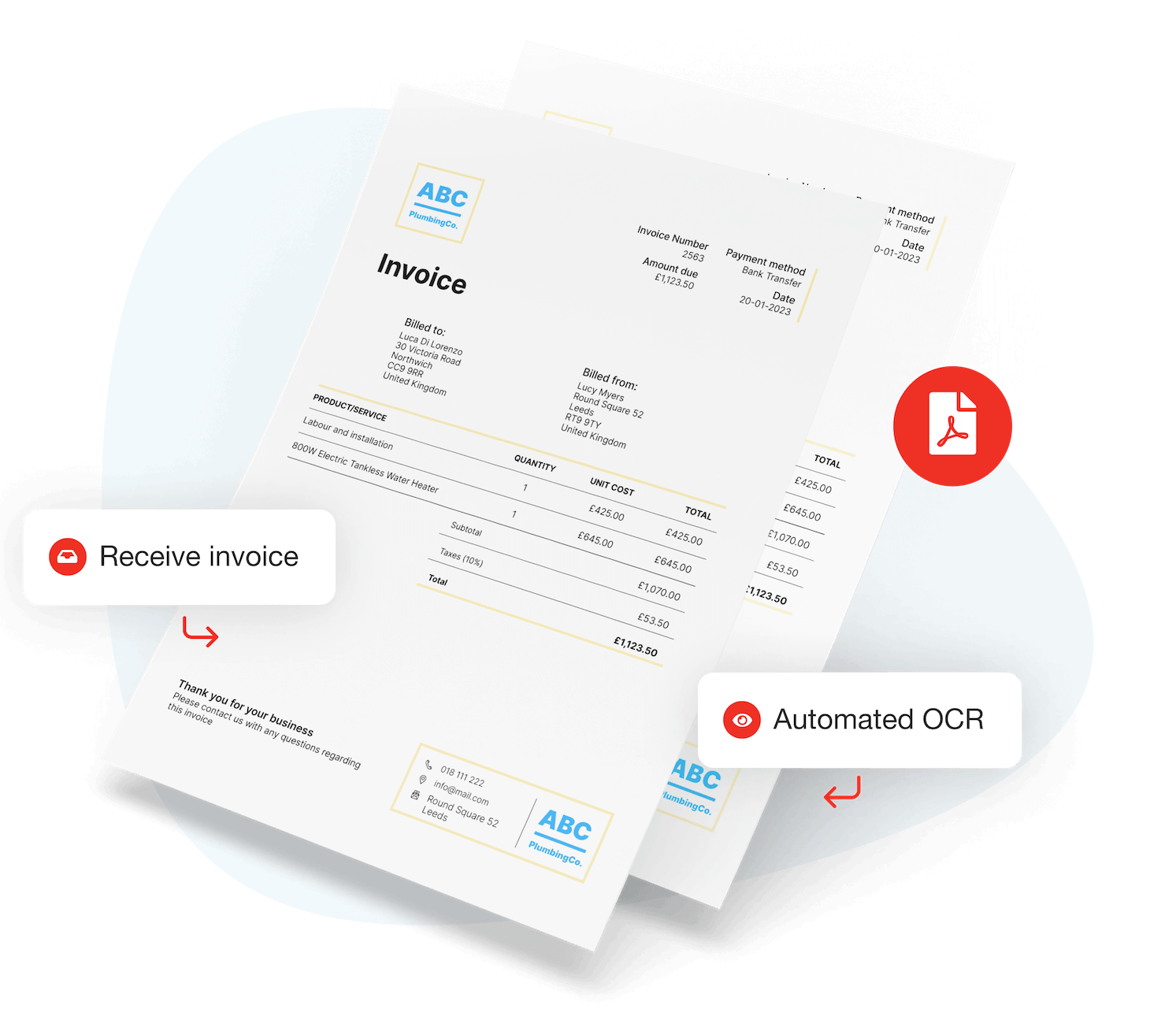 Fast
This feature takes the pain out of contractor payments by enabling contractors to e-mail their invoices into your PayProp platform via a PadBoss integration.
Accurate
OCR technology 'reads' the invoice and reproduces it, reducing the risk of errors that can occur with manual data entry.
Automated
The process could not be easier: the contractor e-mails their invoice to a special e-mail address, automated technology 'reads' it, you check it and it is added to PayProp - ready for payment.
Effortless
If your business handles countless contractor invoices a month, this easy automation will save you time while keeping your contractors happy.

Ashley Cain
Moovahome
"A contractor e-mails an invoice directly into the system, we review it, upload it and 100% of the invoices are now visible to our clients via the PayProp Owner app. No more data breaches, storage issues, requests for invoices, and crucially a 37% reduction of account e-mails into my team."
Automate your data entry for contractor invoices
Book a demo