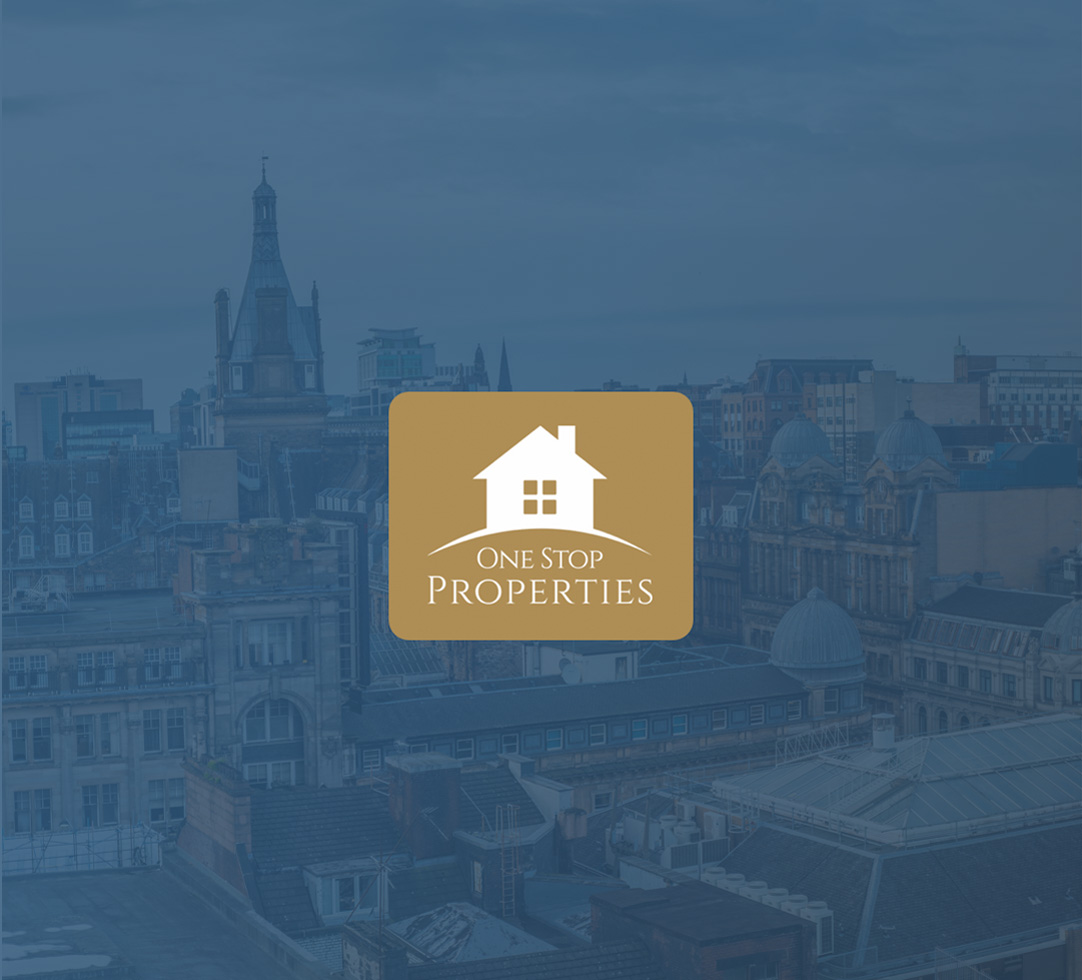 With that goal in mind, Wendy launched One Stop Properties in 2005 – initially with just one property on the books. However, thanks to her connections with local landlords and the agency's growing reputation for good management, new business came in quickly. As of September 2020, the agency manages around 400 properties across three locations in Glasgow.
I think we have an enviable portfolio right now," says Wendy. "But ideally, we are always looking to expand and I would like to grow it by another 100 or 200 properties.
Managing the back end
Wendy already had a wealth of customer service and lettings industry experience when she founded One Stop Properties, but payments were a whole different ball game. At the outset, she brought on a business partner – Willie Jamieson, a landlord with whom she had worked extensively to help set up his property portfolio. Willie would take care of the agency's finances while Wendy managed the day-to-day operations.
I taught Willie all about lettings, and he taught me the back-end accounts, she explains. It was really good – we went from strength to strength.
But in 2019, after 14 years at One Stop Properties, Willie retired – and Wendy had to take on the tough job of handling all incoming and outgoing payments
It was so onerous and time-consuming," she says. "Fifteen years ago, when we set up the company and didn't have a huge portfolio, it worked. But then your portfolio gets bigger, and you go to 100 properties, then 300 properties.
We actually had five bank accounts: client rent in, client rent out, client holding, a deposit account and an operating account. Clients would pay the rent in, then we'd transfer it into the account that we pay the landlords from – all by hand.

Searching for solutions
Working like this wasn't sustainable, neither for One Stop Properties nor for Wendy herself, and so she began looking for a way to streamline payment processing. At this point, she was hearing more and more about PayProp – she and Willie attended a talk by Chief Sales Officer Neil Cobbold at the 2019 Scottish Letting Day conference in Edinburgh to learn more about the power of payment automation.
I started to communicate with the PayProp team in December 2019, says Wendy. Neil gave us a live demonstration, and I'll be honest: I thought 'this is exactly what I need. This will give me complete control of my business'. We decided it was the best way to go – not just to take One Stop Properties to the next level, but also to give me peace of mind knowing that my staff could run it without me having to be here every day.
We went through the onboarding and I have never experienced customer service the way PayProp does it. I was told that from day one, we would get our own dedicated person to take us through the training and give us as much time as we needed. As someone who didn't know accounts, our customer relationship manager was the most patient and understanding person I could have worked with.
As part of the PayProp package, all clients can access unlimited training for as long as they remain on the platform. As well as helping with the initial setup and onboarding, refresher training sessions later on can immensely benefit One Stop Properties and other companies like it, either to help onboard new employees or explain new features. In addition, the client services team are also always on hand to answer questions.

According to Wendy, though, the platform is very straightforward to use, even for people without a finance background.
Melanie, who helps me do finance and accounts, isn't finance trained, she says. She's not an accountant. But with PayProp, she's taken to it like a duck to water. We run the accounts side between the two of us and it's just so easy. In fact, I actually reconciled all our payments this morning before she got into the office, just because I got in early.
Coping with COVID-19
One Stop Properties began using PayProp in February 2020. As Wendy says, it was very good timing.

As news of the pandemic grew in February, Wendy and her team quickly made adjustments. The company asked staff to work from home a week before the official lockdown began, organised the distribution of laptops and made sure everyone had a reliable Internet connection.
Rather than being forced to close, I decided I'd rather shut the office early and give the staff time to organise in order to work at home," she says. "Since then, I've focused on how to support them during lockdown. I'm not just running a business here, I have all these people to think about. So we have meetings every morning and afternoon, and I've asked them to buddy up and look after each other when someone isn't coping well.
The peace of mind that they get from reliable payment automation has helped a lot. With PayProp, the daily work of collecting and paying out rent has gone smoothly even with staff out of the office. Invoices are sent to tenants automatically, and landlords are paid according to rules that Wendy can set in advance. While One Stop Properties has been fortunate to have very few tenants fall behind on rent – something Wendy attributes to the agency's in-depth tenant referencing – PayProp has also allowed them to handle cases of arrears more easily.
You can read more about the impact of COVID-19 on the UK rental market.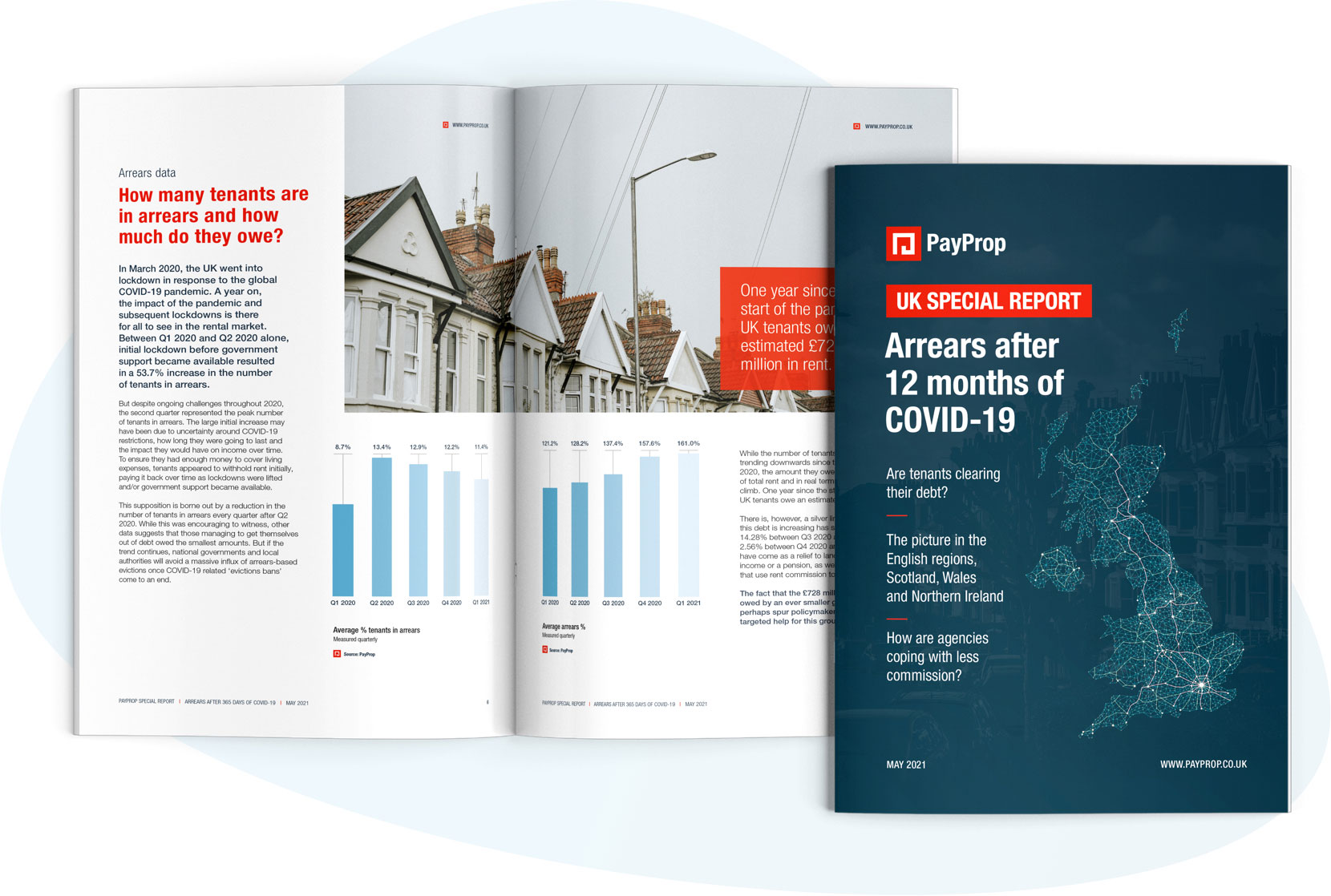 Summing up
Six months on from choosing PayProp, Wendy is convinced of its value to her business.
The fact that PayProp automatically reconciles itself is great. It makes reconciling your accounts so easy, says Wendy. But the biggest thing for me is the time I got back. Before, my whole day could be just taken up on rental admin, and that's a day in my life that I can't get back. You can't buy that.
At the end of the day, you get what you pay for. If you want peace of mind, the ability to grow your business, the ability to train your staff – you get all that with PayProp.